Welcome to the Chavez CurveTop Cajon… and some other drum stuff!

What make the CurveTop Cajon different?
The Chavez CurveTop Cajon™ is the world's first cajon designed with ergonomics in mind for a more comfortable meeting of hand and cajon. By replacing sharp angles with curves, the cajon player can play more often, for longer periods of time and more aggressively, while reducing overall impact to the hands.

The CurveTop's ergonomic features as well as other innovations were born out of necessity. A two-month UK tour the summer of 2012 demonstrated the need for a cajon that significantly reduces the chances of hand fatigue from frequent "rock-n-roll" cajon playing. With no product available on the market, we put our minds to developing a solution.

We're proud to provide the Chavez CurveTop Cajon, handcrafted in Boise, Idaho, USA.
The Chavez CurveTopCajon™ features:
Superb, rich tones
Raised and contoured CurveTop™ for hand comfort
Opening PopTop™ for gear storage
Quick removable SlotSnare™ module
Classic dyed wood finish
Watch a demo of the Chavez CurveTop Cajon on YouTube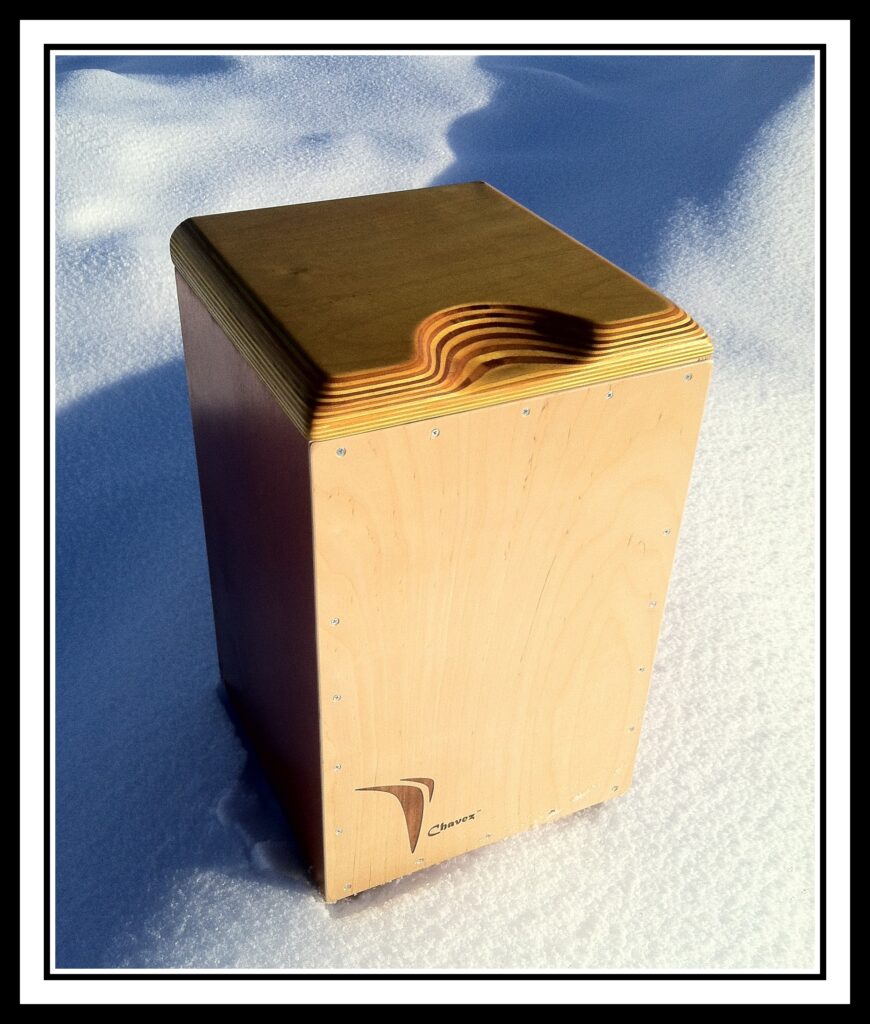 Additional videos: All songs by Ned Evett, Performed by Ned Evett, Todd Chavez, and Richard Aguirre at the Knitting Factory, Boise, Idaho, February 6, 2009.